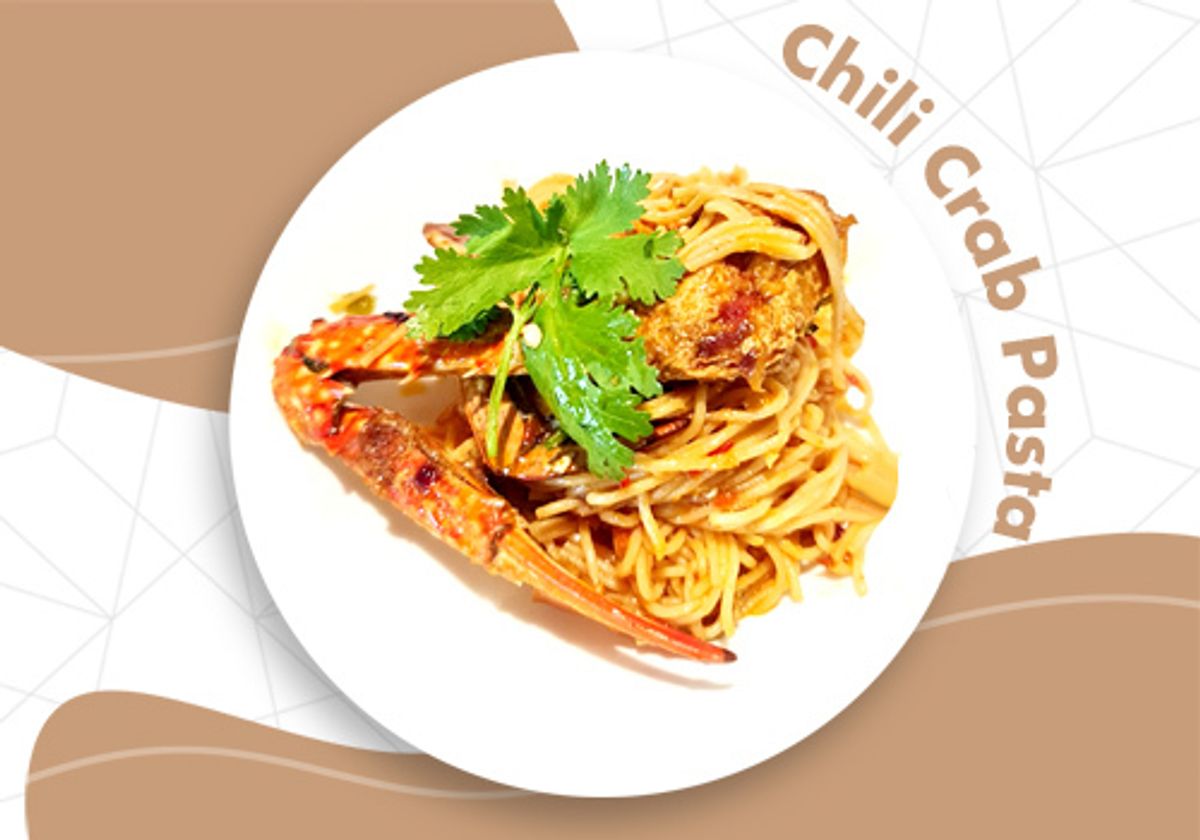 Recipe : Chili Crab Pasta
Preparation time : 15 minutes

Cooking time : 15 minutes

Total servings : 4 pax
Ingredients:

Pasta (angel hair or spaghetti) - 1 packet
For Crab:
Flower Crabs - 500 gm
Turmeric powder - 1 tablespoon
Salt - 1 tablespoon
Cooking oil for frying
For the sauce:
Shallots - 2 buds (to blend)

Garlic - 4 cloves (to blend)

Ginger - 3cm (to blend)

Lemongrass - 2 sticks
Galangal - 2cm
Chili sauce - 3 tablespoons

Tomatoes sauce/ketchup - 2 tablespoons
Oyster sauce - 1 tablespoon
Fish sauce - 1 teaspoon
Sesame oil - 1 teaspoon
Coriander - 1 stalk
Lemon leaves - 3 leaves
Salt - to taste
Sugar - to taste
White pepper - to taste
Egg - 1
Water - ½ cup
Methods:
First boil the pasta until 'Al Dante' (please refer to the packaging package for the cooking period). Lift, pour water and pass in running water. Set it aside.

Mix the crab with turmeric powder and salt.

Heat the oil in a wok and fry the crabs until golden yellow. Lift and set aside.

Then, in the same wok, reduce the frying oil to half a cup only.

Saute the chopped ingredients with the coriander root until fragrant. Make sure to always stir.

Add chili sauce, tomato sauce, oyster sauce and a little water. Stir and leave for a while.

Season with salt, sugar and white pepper.

After that, add the lemon leaves, fish sauce and sesame oil.

Slow down the heat, add in the crab followed by the eggs. Mix well.

Finally add the pasta with the coriander leaves. Stir well and ready to serve.