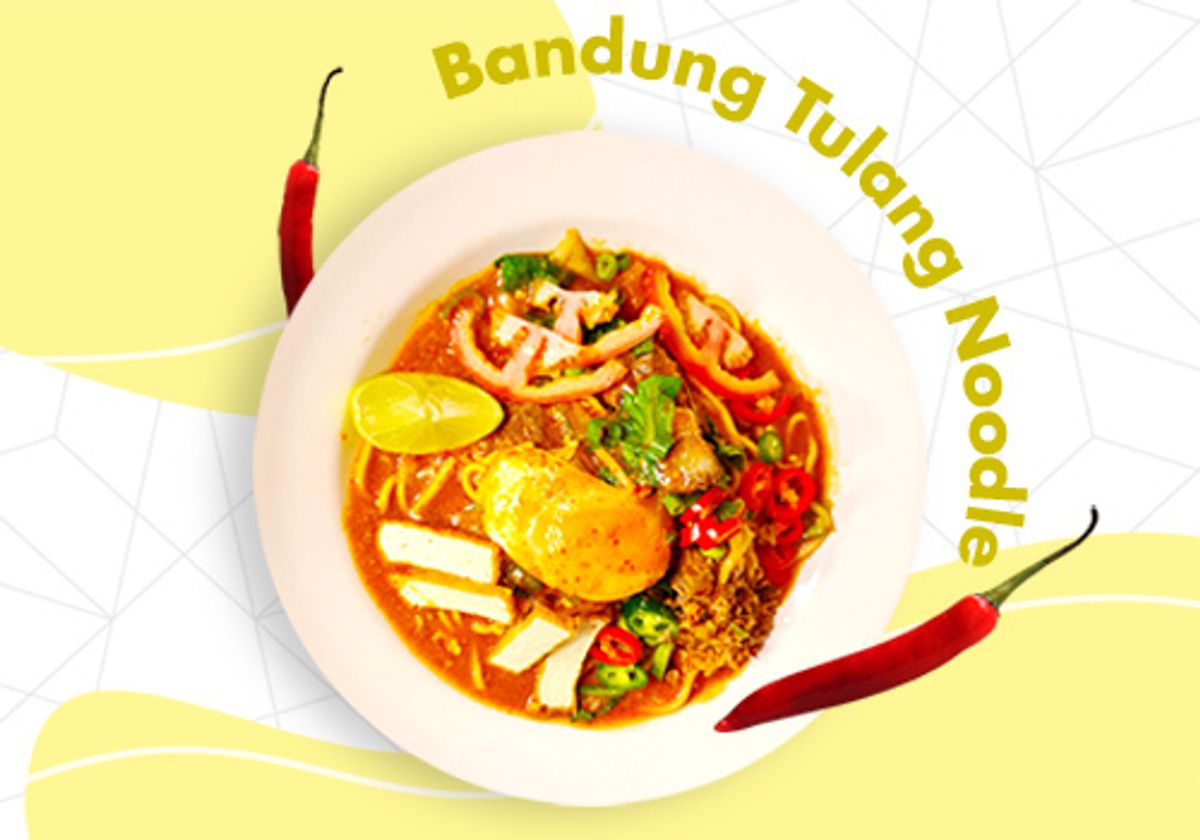 Recipe : Bandung Tulang Noodle
Preparation time : 25 minutes

Cooking time : 15 minutes

Total servings : 4 pax
Ingredients:
Bandung paste:

Red onion - 6pcs (to blend)
Garlic - 5 cloves (to blend)

Ginger - 3cm (to blend)
Dried shrimp / Dried krill - 50gm
Chili sauce - 4 tablespoon
Oyster sauce - 3 tablespoon
Sugar - ½ cup
Salt - to taste
Cooking oil - ½ cup
Soup base (broth):
Bandung paste - 4 tablespoon
Ground peanuts (blend) - 2 tablespoon
Marie biscuit (blend) - 2 tablespoon
Meat stocks - 4 cups
Meat bone (broiled) - 300gm
Carrot - ½ stick
Cabbage - ¼ pc
Tomatoes - 1
Mustard leaves - 1 stalks
Egg - 4
Salt and pepper - To taste
Extra ingredients:
Yellow noodle - 400gm
Fried tofu - 2
Green chili - 1
Red chili - 1
Spring onion - 1 stalk
Fried onion - 2 tablespoon
Lime - 2
Methods:
First, boil the meat/bones with a little ginger until soft.


To prepare the paste. Heat a skillet and sauté the ground ingredients until fragrant.

Add the ground dried chillies and cook until the oil breaks down.

Then add the chilli sauce and oyster sauce and stir well. Add a little water. Leave until the paste breaks down the oil. Set aside for use later and the rest can be stored (frozen)

To prepare the broth as well. Heat the pot and add the paste.

Add the nuts and Marie biscuits. Stir well.

Pour boiling water and let it simmer.

Slow down the heat and add the carrots, cabbage, followed by the mustard leaves.

Add enough noodles and stir well.

After that, break the eggs and let the eggs half -cooked only.

Serve with the extra ingredients. Ready to be served.