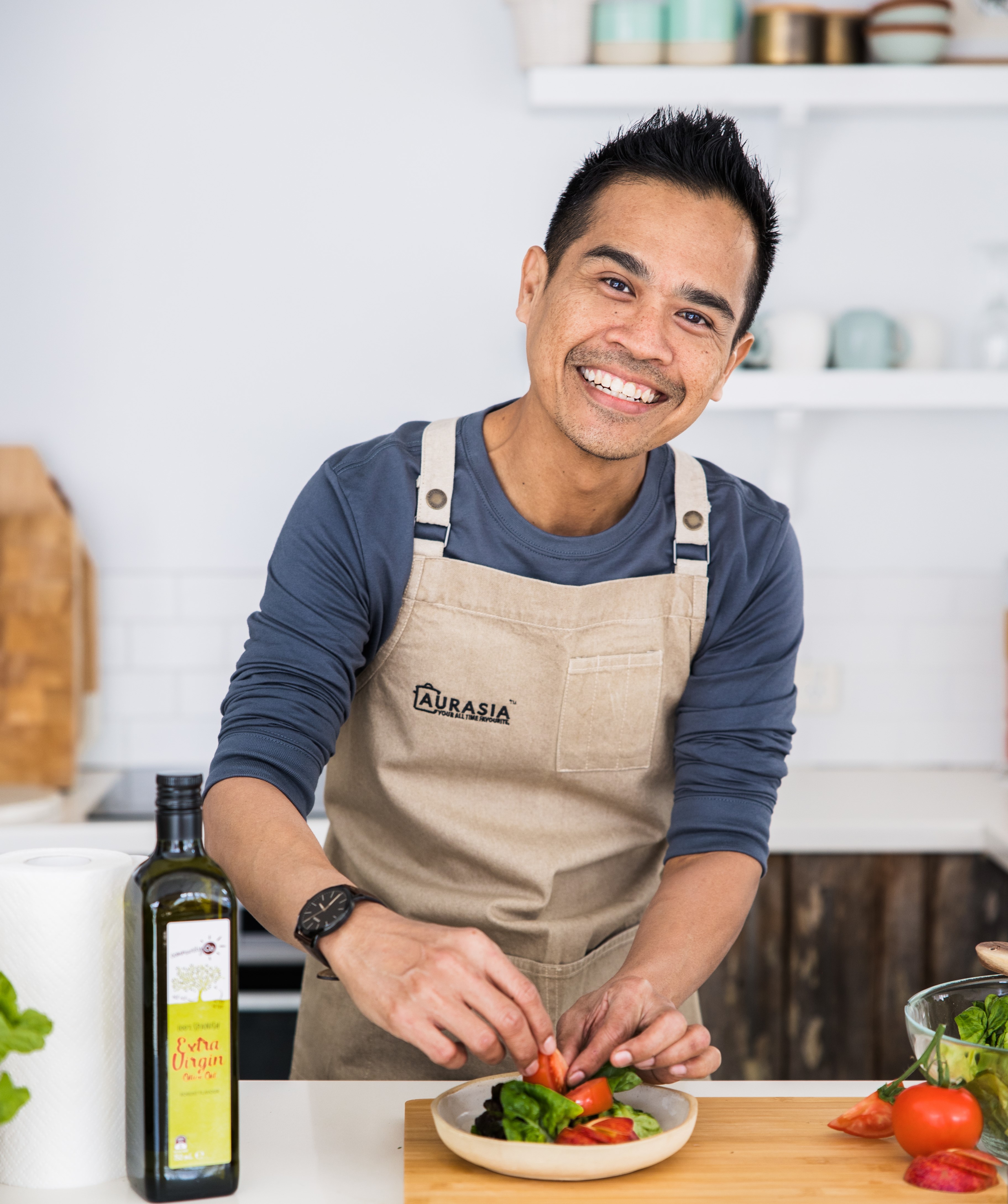 Chef Dr. Kamarul
Award winning celebrity chef

He is an award-winning Celebrity Chef, restaurateur, cookbook author, and celebrated cooking show host, but mostly, he is just another ordinary loving husband and a caring father.
Lecturer and chef
Had nearly 20 years of experience as a culinary lecturer with the Faculty of Hotel and Tourism Management, University Teknologi MARA, Malaysia. Currently venturing as a restaurateur based in Gold Coast, Australia, and the Head Chef of Kopitalk Malaysian Street Food.
Celebrity chef
Hosted numerous cooking and travelogue TV programs across the nation and overseas with one of the programs, Baba's Cu~bits ranked as one of the highest rating cooking shows in Malaysia, gathered more than a million viewers.
Cookbook Author
Authored 5 cookbooks in a decade, sharing most loved traditional and modern recipes. One of the cookbooks, Dapur Xpress has won two awards from the prestigious Gourmand International Cookbook Awards for Malaysian Best Celebrity Chef Cookbook and Malaysian Best Easy-Recipe Cookbook.
Ambassador and Spoke Person
Representing multiple prominent brands including Coca Cola Malaysia, Hotel Seri Malaysia, Aurasia Kitchen products and Baba's spices.
Aurasia Mixing Bowl Review
Aurasia Enamel Tiffin Review